How to access and use your

Sales and Marketing Toolkit
REN University: This is our online education platform with video training as well as different resources like your sales and marketing toolkit. Depending on your level of service you will be assigned a bundle of different online courses related to your product!
Step 1: Login to your dashboard at Https://dashboard.realestatenexus.io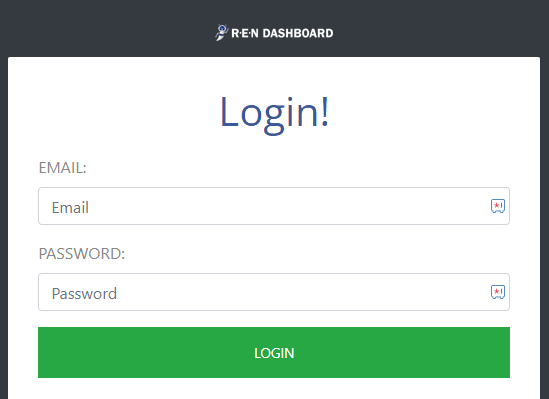 Note: Use your personal email address that you supplied REN and the password RENClient1! To login. If this does not work please contact rensupport.com!
Step 2:Click on the REN University tile

Step 4: Login to your REN university account using the same credentials as your dashboard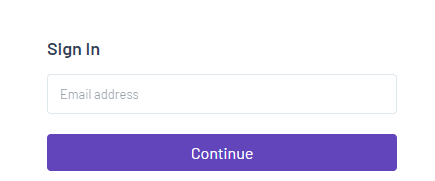 Step 5: Click on the My Enrollments module

Step 6: Select your bundle by clicking access now
Note: Depending on your level of service you may see a different bundle related to your product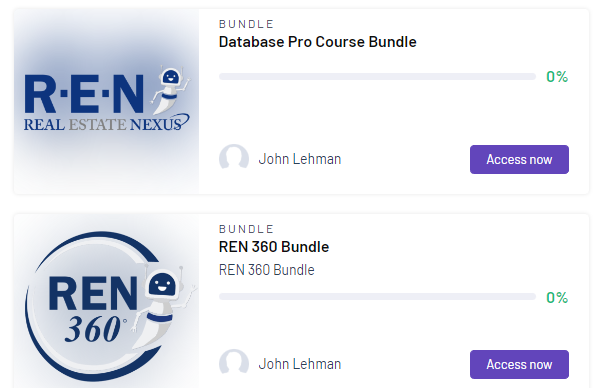 Step 7: From the bundle home page click on access bundle

Step 8: Select the Sales and Marketing Toolkit by clicking access now
Introduction and Resources:
Sales and Marketing Playbook: Everything designed for you in this monthly marketing toolkit is built off the strategies within the Sales & Marketing Playbook. You will want to be sure to get your copy so you can fully execute all of the assets provided. We offer a free digital download or an option to purchase a physical copy.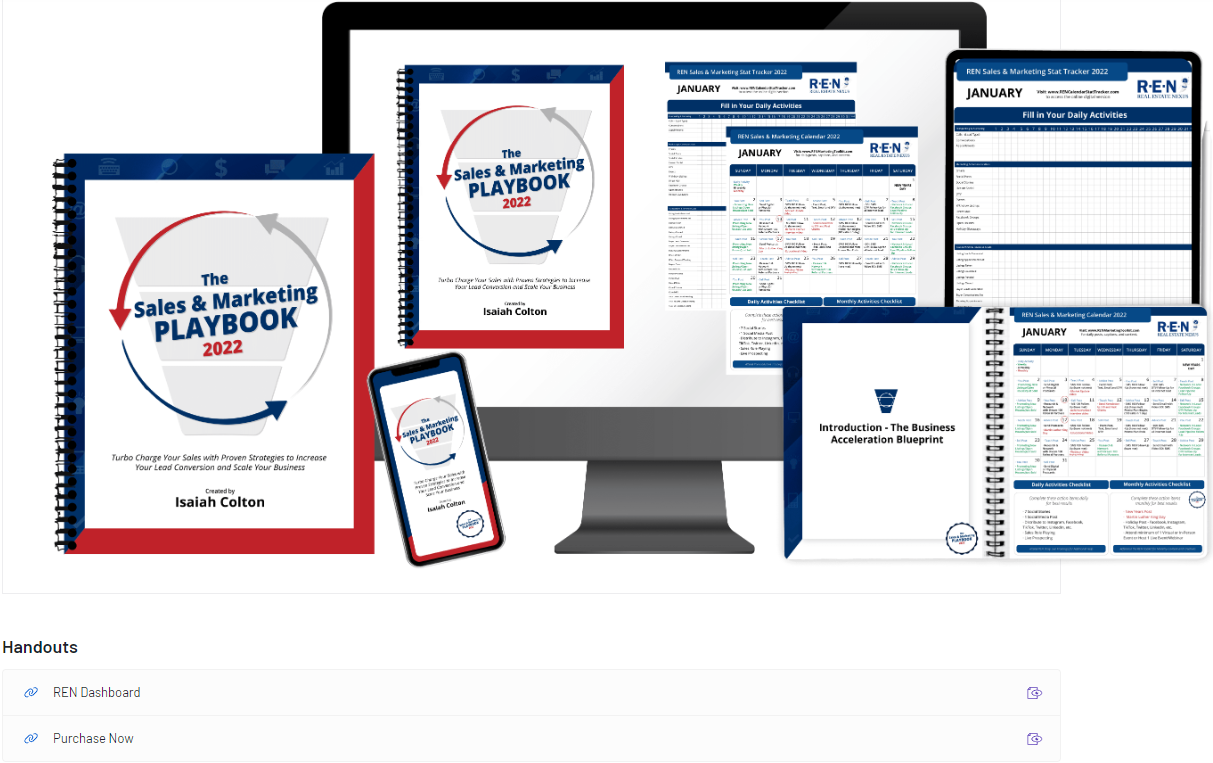 Listing Domination Toolkit: By clicking on the handout in this section you can access a google drive folder with resources like a Pre Listing Packet, Listing Presentations, Postcard templates and even unique value proposition documents.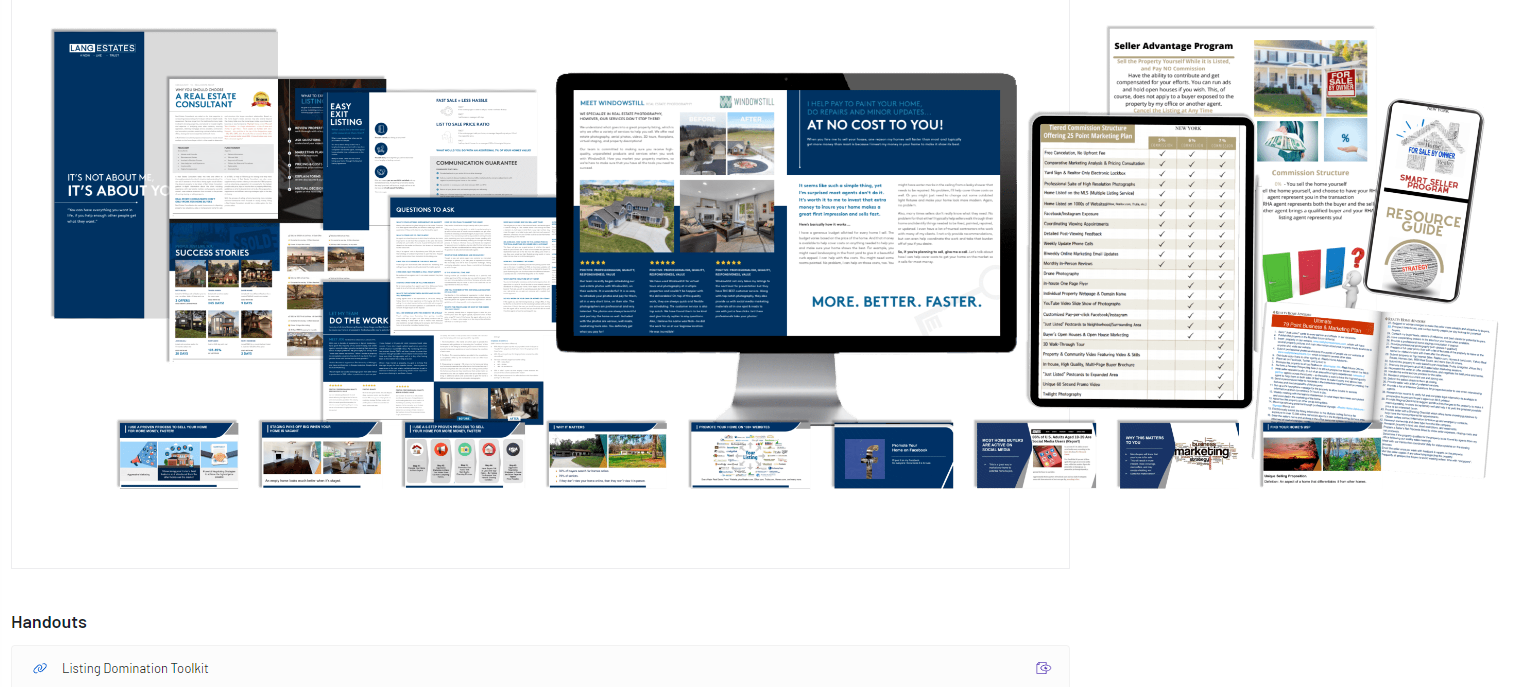 Home Seller Video Templates: These twenty four videos are pre-loaded in the Real Estate Nexus: Home Seller Video Drip Campaign. The handout section gives you access to the downloadable files!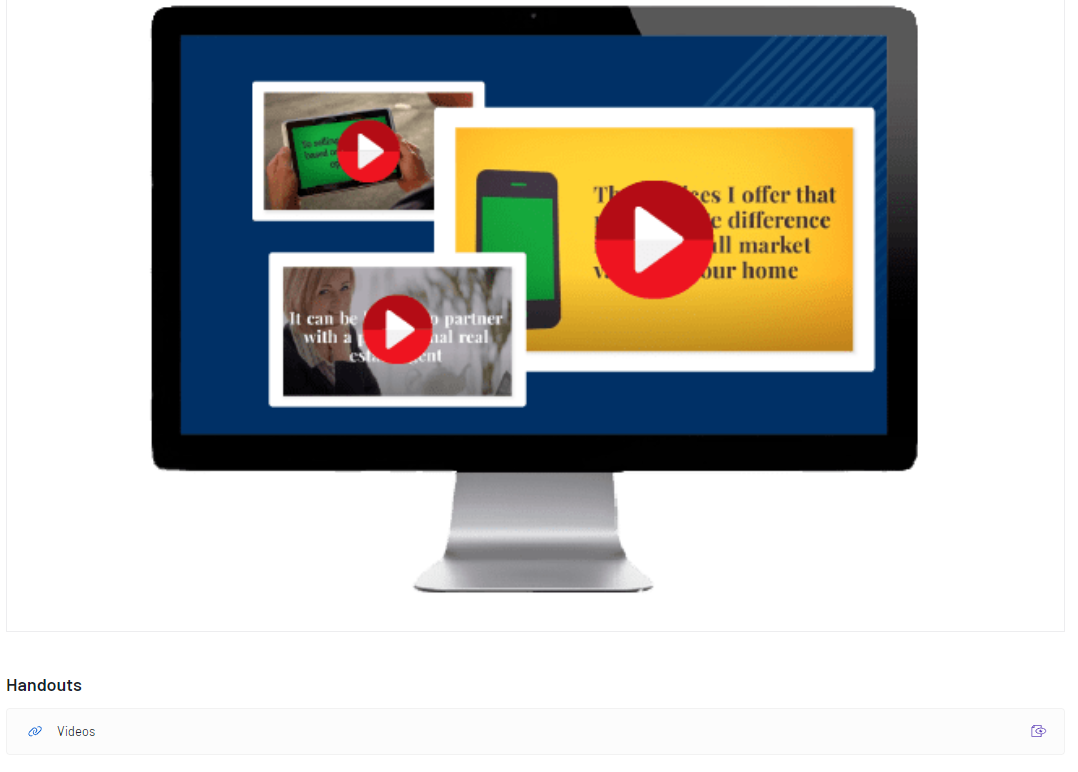 Editable Postcard Templates: In this module you can watch a video training on how to use the editable postcard templates that REN provides! Click on the handout to access a google sheet with canva links for each template!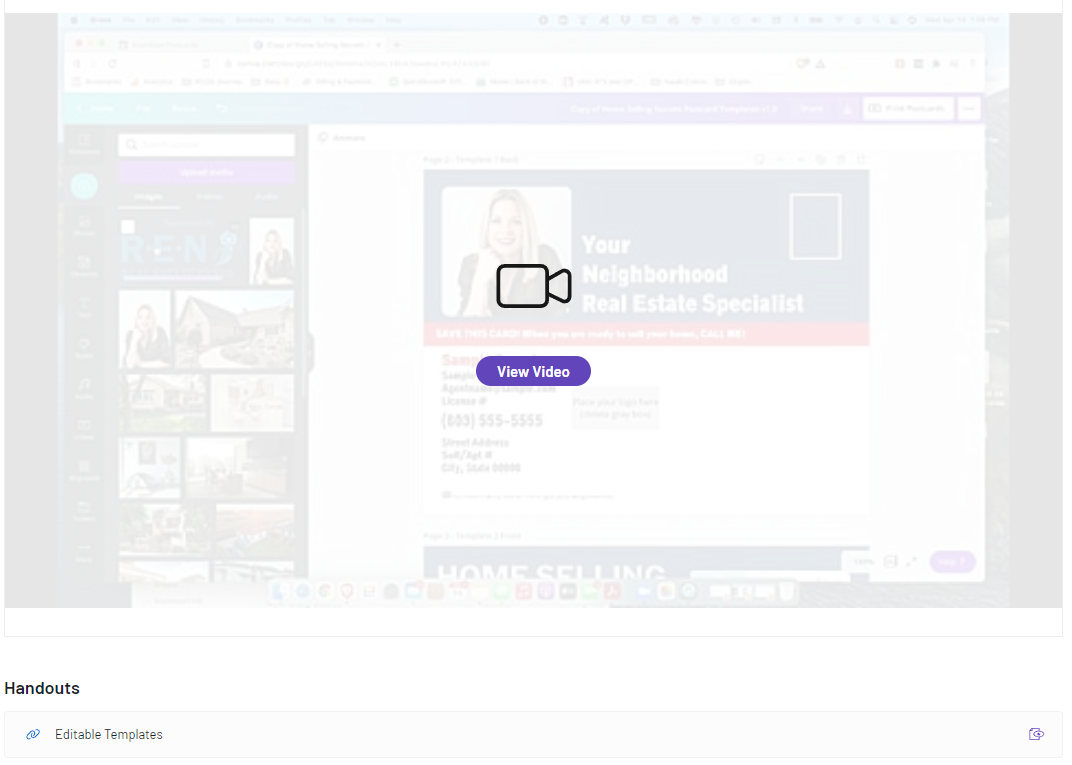 Home Seller Infographics: The handout in this section will give you access to a google drive folder filled with different seller infographics that you can download and use for social posts or even email templates!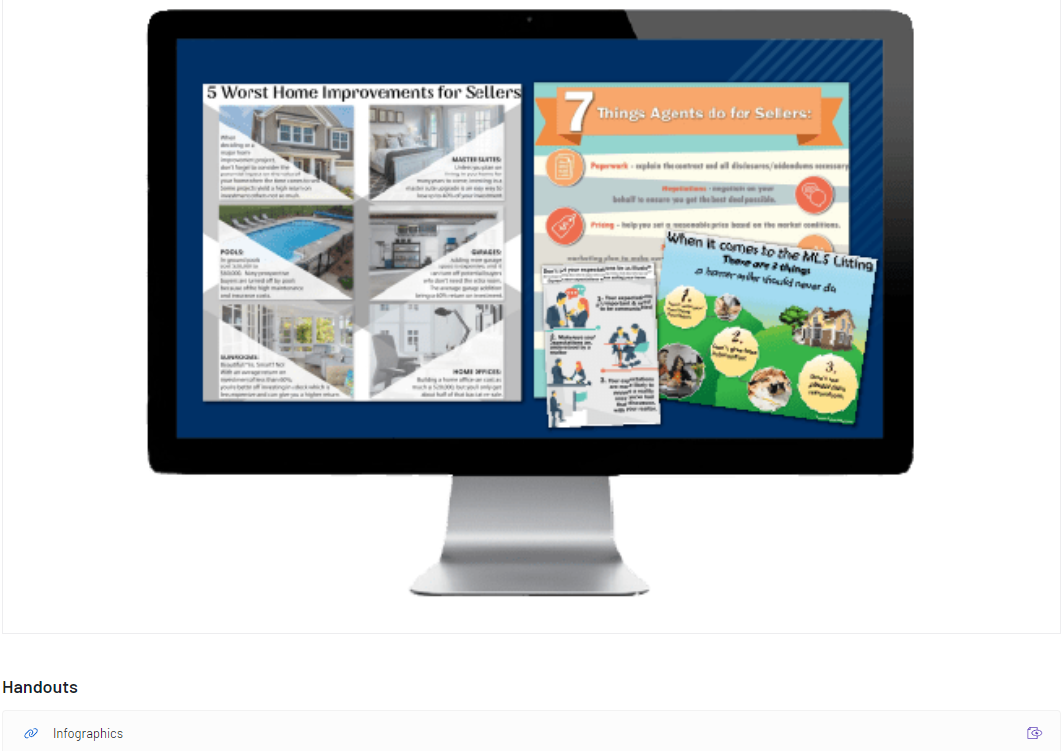 Agent Prospecting Playbook: This playbook details the 7 steps of prospecting mastery as well as gives you access to all of the scripts you would need for any lead source you are calling!

Video Marketing Toolkit:
Every month our marketing team uploads new educational video scripts that you can easily use to create new video content for your sales and marketing strategy! Make sure to read through the instructions on recording the videos!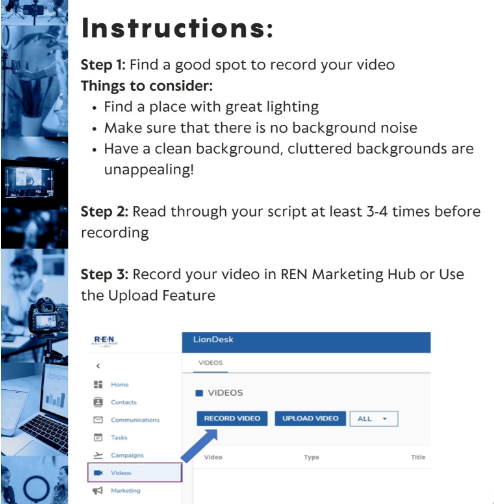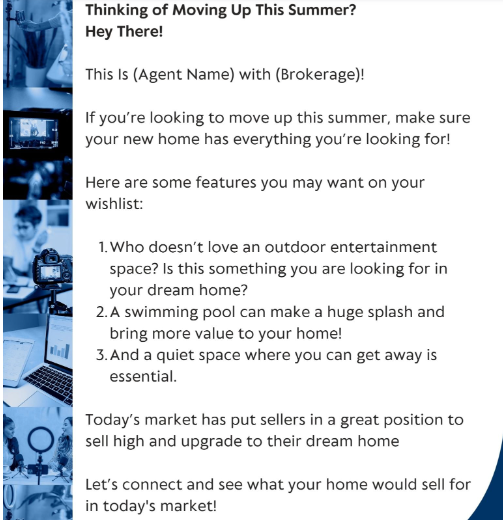 Monthly Marketing Toolkit: Every month our marketing team creates a social media content calendar with all of the graphics included. They also create Newsletter, Facebook Ad and Blog Post templates that our clients can utilize in their sales and marketing strategy!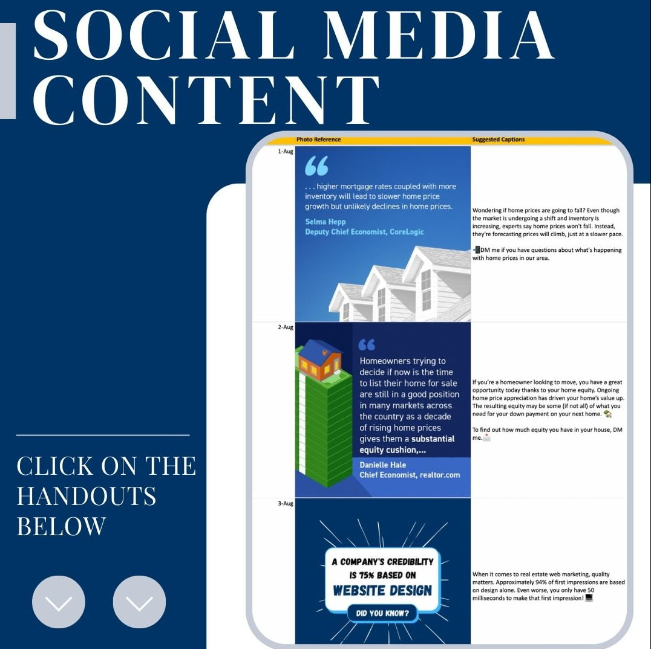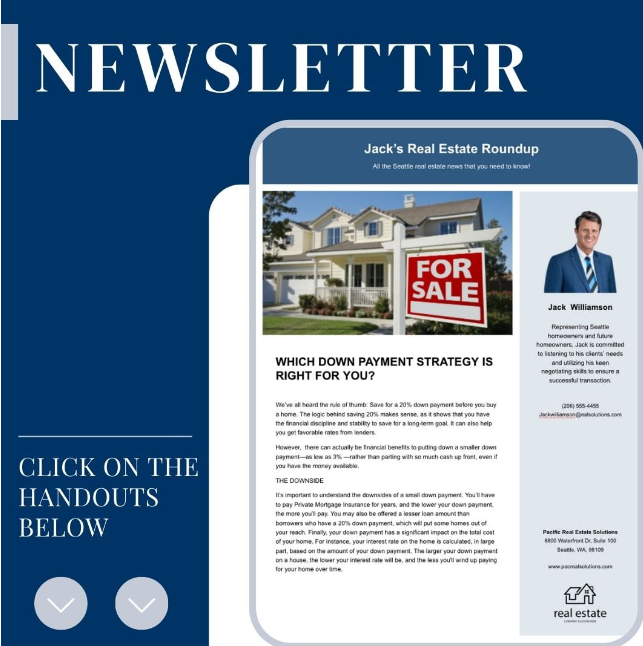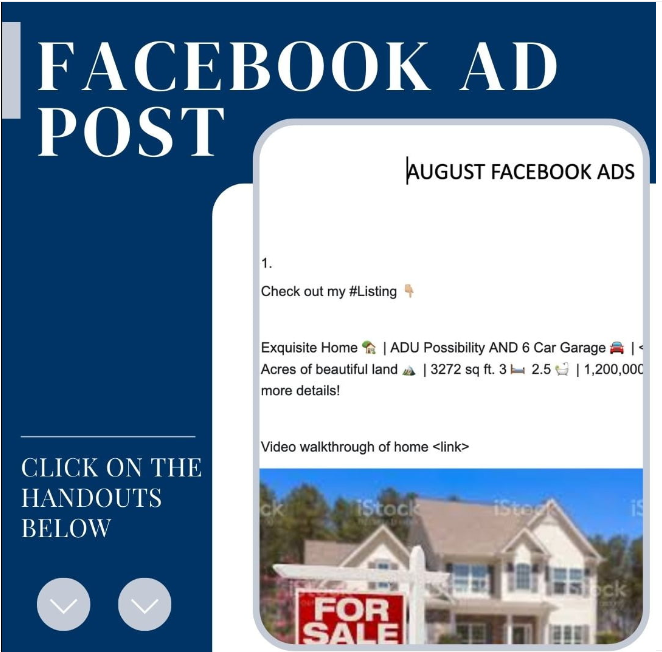 Congratulations! You have now navigated your sales and marketing toolkit! Make sure to check back each month for new content!