Welcome to ConversioniQ. Now that you have your account setup, the first screen you should see is your dashboard!
Let's take a look at the types of data you can track on your dashboard.
Deal Count: The deal count report will track all of your closings, lost listings and active clients! This data is pulled from the Deals Module!
Using the blue filter button in the top right corner you can track your deals in the last 30 days, last 7 days, previous month, current month, today, yesterday and even set a custom date range!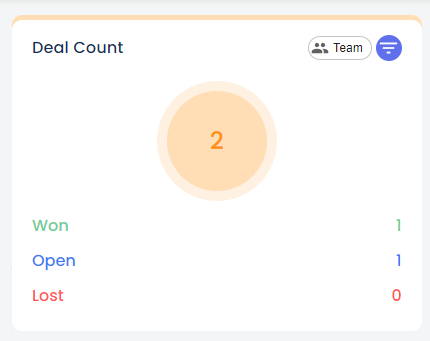 Deal Value: Outside of tracking the amount of Won, Lost and Active clients you have. You can also track the value of each of those deals!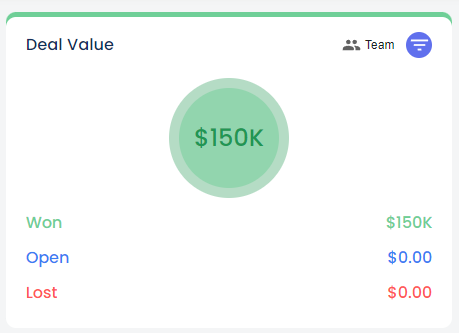 Funnel and Stage Distribution: These reports will show you how many deals you have by pipeline stage! This will be critical to see what stage you are converting most of your leads and where you struggle!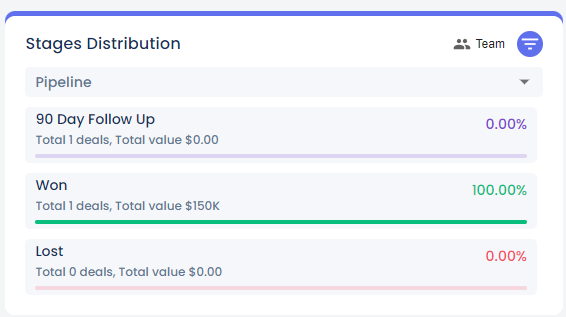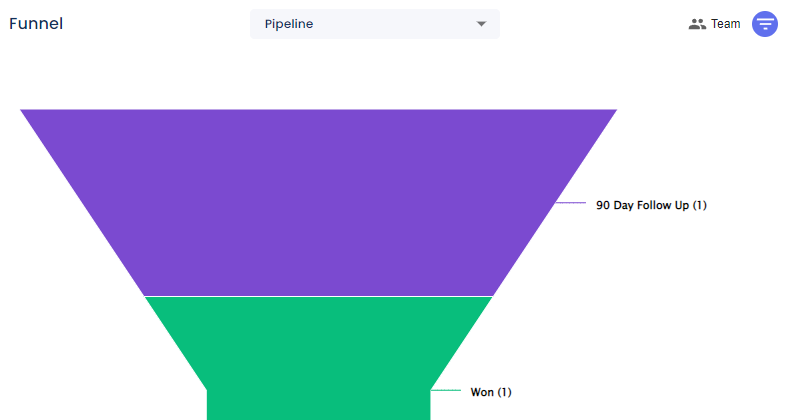 Recent Activity: This module will show you past, present and future tasks as well as a quick insight to your inbound communications such as texts and emails received!

Chat Support: Need help navigating your ConversioniQ? Feel free to reach out to our support staff at any time by using the online chat feature!

Touchpad Dialer: This tool will allow you to dial directly out of the system to any phone number! You can even create a lead right after making the dial and leave call outcome notes!
Quick Create Tool: This tool will allow you to quickly and easily create a new deal, new contact, new activity or a new campaign right from the dashboard screen!
Recent Notifications Tool: This tool will show you your most recent inbound notifications from your contacts as well as new lead notifications!

Credits: All of your outbound marketing, whether it be email, text or even a direct to voicemail
will be subtracted from your total credits. Depending on your subscription with REN 360 you may have a preset amount of credits applied to your account each and every month.
You can track your remaining credits at the top of your screen here:

You can also add more credits on a one time basis by clicking on the credits button shown above, inserting your credit card information and using the instant top up feature!


Lastly, you can set your account up to automatically resupply additional credits each and every month using the auto recharge feature!

ConversioniQ Menu Bar: Our left hand side menu bar gives you quick access to all of the different modules listed below! You can even navigate right back to your REN Nexus Dashboard or become an affiliate!
For more detailed information on each module please make sure you check out our other support documentation!