Welcome to the Conversion IQ Marketing module! Here you can create marketing automations, create online forms and quick reply templates!
Here are the marketing sub modules:
Campaigns: View and manage your automations and marketing campaigns.
Campaign Templates: Use one of the pre-built marketing campaign templates.
Power Dialer: Create a prospecting list and quickly call one contact after another.
Form Builder: Create and customize contact forms.
Multi Page Form Builder: Create and customize multi-page contact forms.
Smart Forms: Create and customize multi-page smart forms.
Quick Replies: Create templates for email text and voicemail.
Within the campaigns sub module you can view and edit current campaigns or create a brand new campaign!
First click the new campaign button: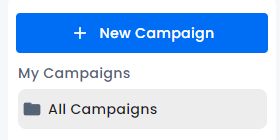 Next select the full featured campaign option: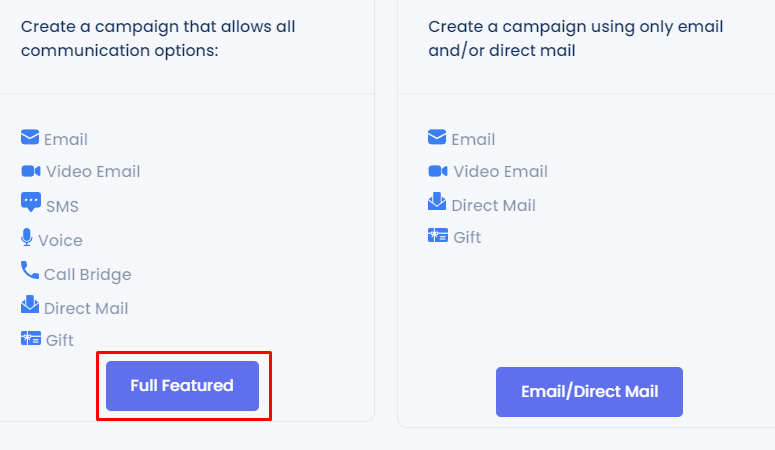 Before we start assigning specific actions to our campaign let's make sure our settings are configured correctly.
Name the campaign based on its function: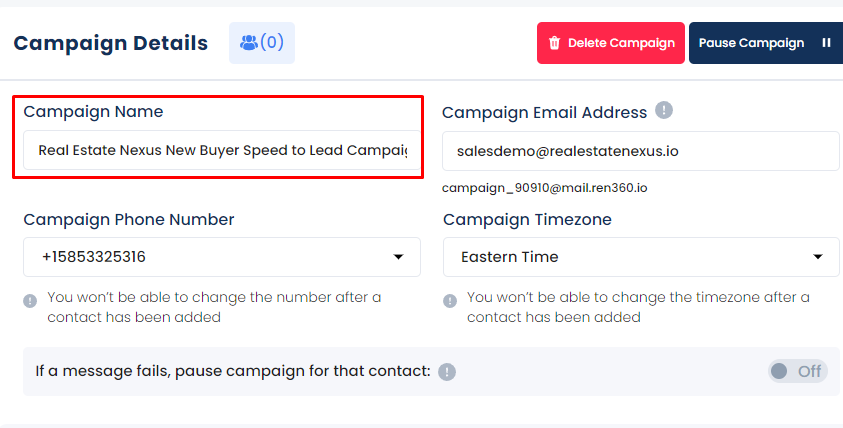 Make sure your Primary email that you want to send from is set as the campaign email address:

Assign your virtual phone number as the campaign phone number (This is the number your text messages will be sent from in the system):

Next set your campaign timezone:

Lastly, we need to set our campaign response option. If a contact responds to your campaign would you like to unsubscribe them from the campaign, pause the campaign or continue going out?
A great example is speed to lead text campaigns vs video education follow up campaigns. For a text campaign you would prefer to have the campaign STOP once they have responded. To do this you would use the unsubscribe feature option.
If they are on an educational campaign it is ok for them to continue receiving these emails even though they may have responded back. To continue nurturing we would use the continue option.

Now that we have our settings in place, we can begin to add actions to our campaign. You can choose from the following options:
Text: This option will allow you to send an SMS message to the lead at a certain interval in time such as immediately after being added to the campaign, later on the same day, on a different day, custom date, birthday, anniversary or even a recurring event! Just simply type your message, choose your timing and hit set follow up sms!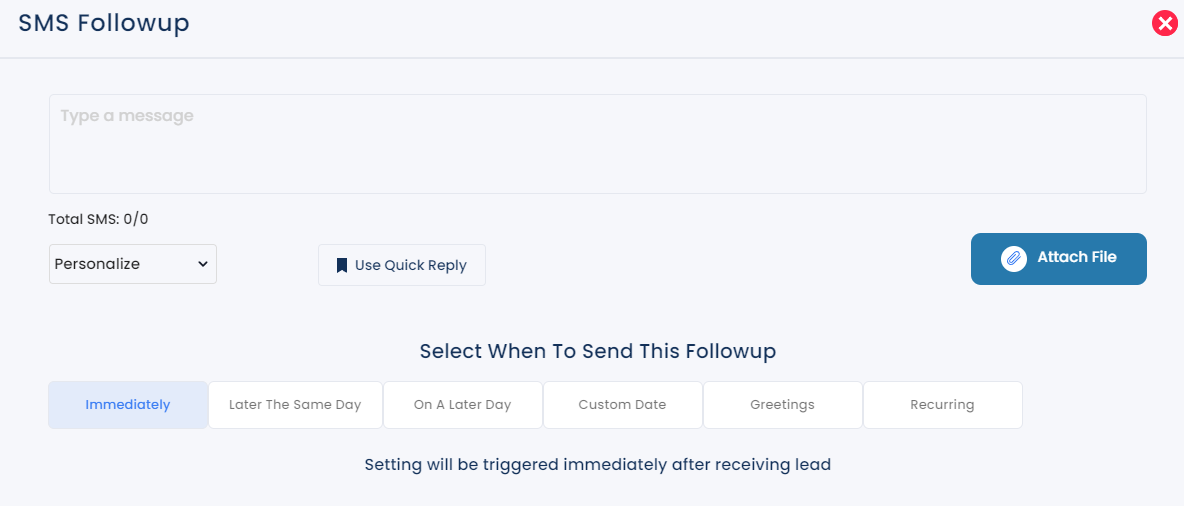 Email: This option will allow you to send a NON video email. Simply type in your subject line, insert your message or custom html to import templates and set your timing.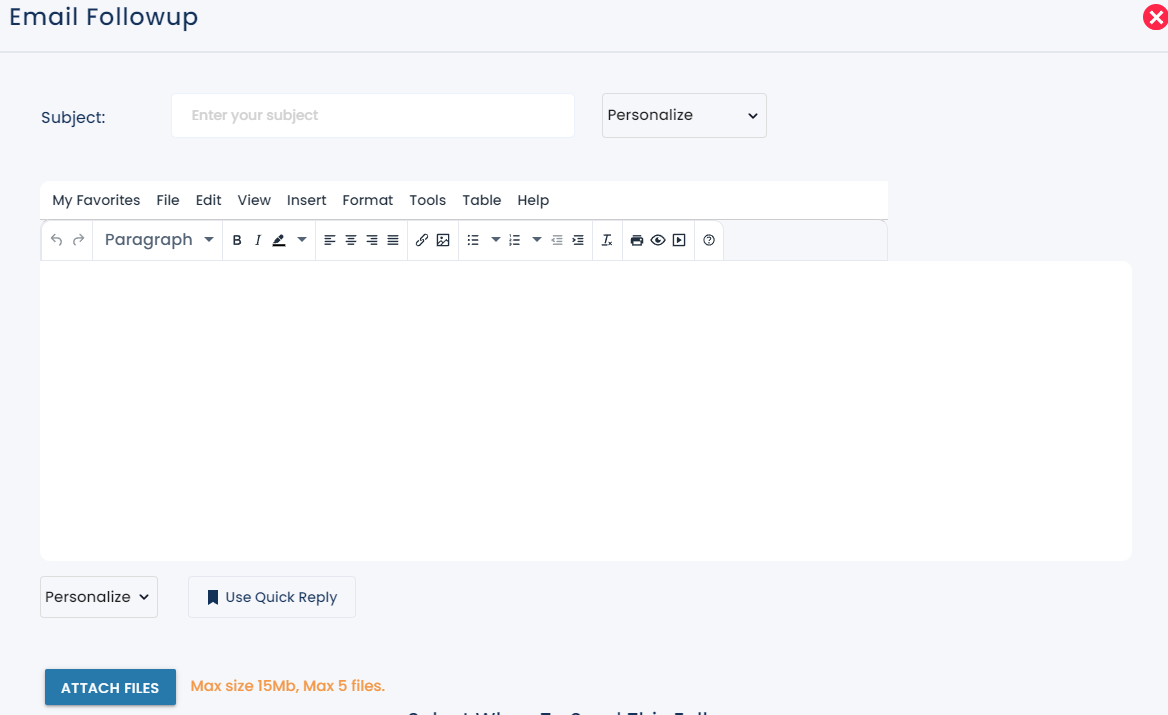 To use custom html click view > source code and insert your html template!
Video Email: Our video email feature allows you to send directly embedded video emails to your leads! Simply record or upload a video to your library, then type up your email template and subject line!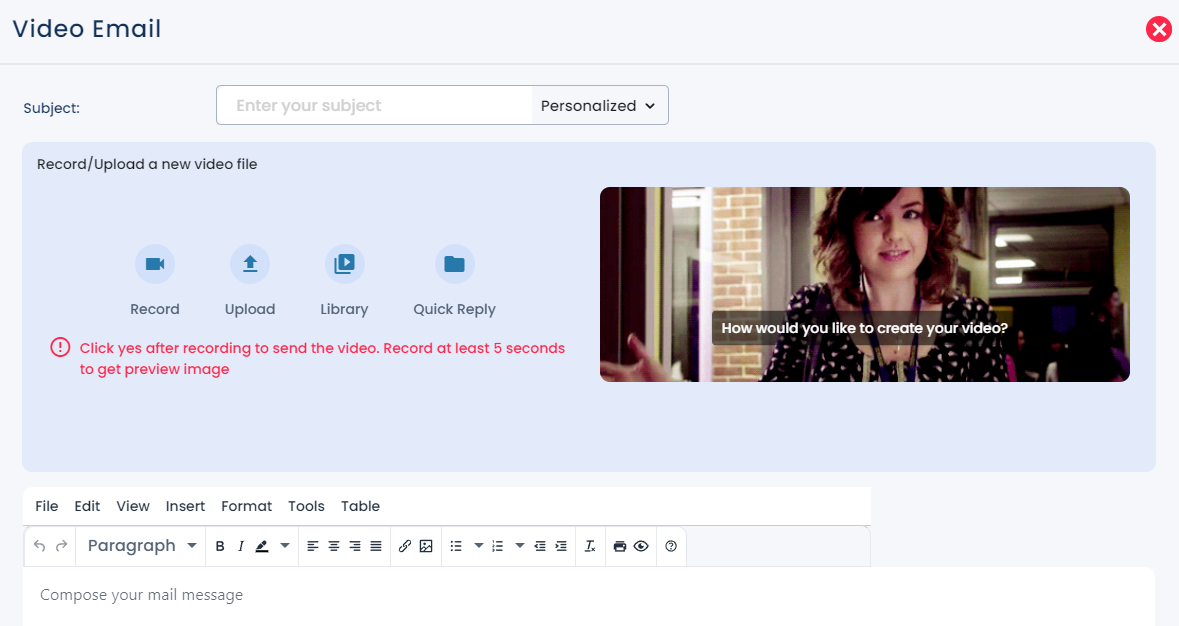 Direct to Voicemail: The voicemail action allows you to send a direct to voicemail message recording to your leads. Another common name for this is ringless voicemail since your leads phone will not actually ring! You have the choice to record your voicemail right inside this system or upload an audio file!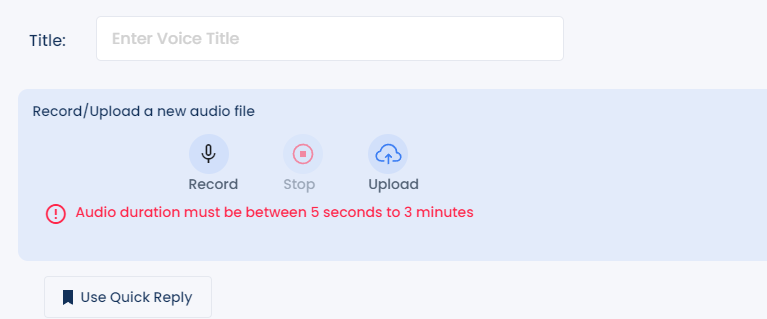 Call Bridge: Our bridge feature acts as a live transfer function. Meaning if you have a new lead entering the system and you want to call it immediately, setup a call bridge with your direct phone number. The system will dial your phone as soon as this action takes place and gives you the option to press 1 and dial the lead!

Direct Mail: Our direct mail services allow you to send out postcards, notecards, handwritten letters or even physical gifts!

Postcards: You have the option to choose between a 4x6 postcard at .59c each or 6x9 postcards at .89c each!
Once you have chosen your size you can now use one of the prebuilt templates in the system or upload your own!

Please make sure if you are using your own design we support jpg/png type image files up to 5 MB in size. Image should be (1875 X 1275).
Notecards: Similar to our postcards you can use one of the pre built templates or upload your own design! For these we Support jpg/png type image files up to 5 MB in size. Image should be (1800 X 1313).

Letters: This feature will create a handwritten letter that will be mailed to your lead! Choose your template design and write your message!
Gifts: You can even send physical gifts such as sweets and gift cards! These are a great anniversary gift or birthday gift to keep in touch with your past clients!

Action: The action option is used to change stages, add tags, remove tags, add collaborators, remove collaborators or move to another campaign! At the end of your campaign you can simply add an action to move them to a secondary follow up campaign!

Activity: Want to schedule call reminders, follow ups or tasks? Use the activity feature to do just that!

Webhook: This is a very advanced feature that can run a Json Data Webhook. Please consult a technical engineer before using the webhook feature.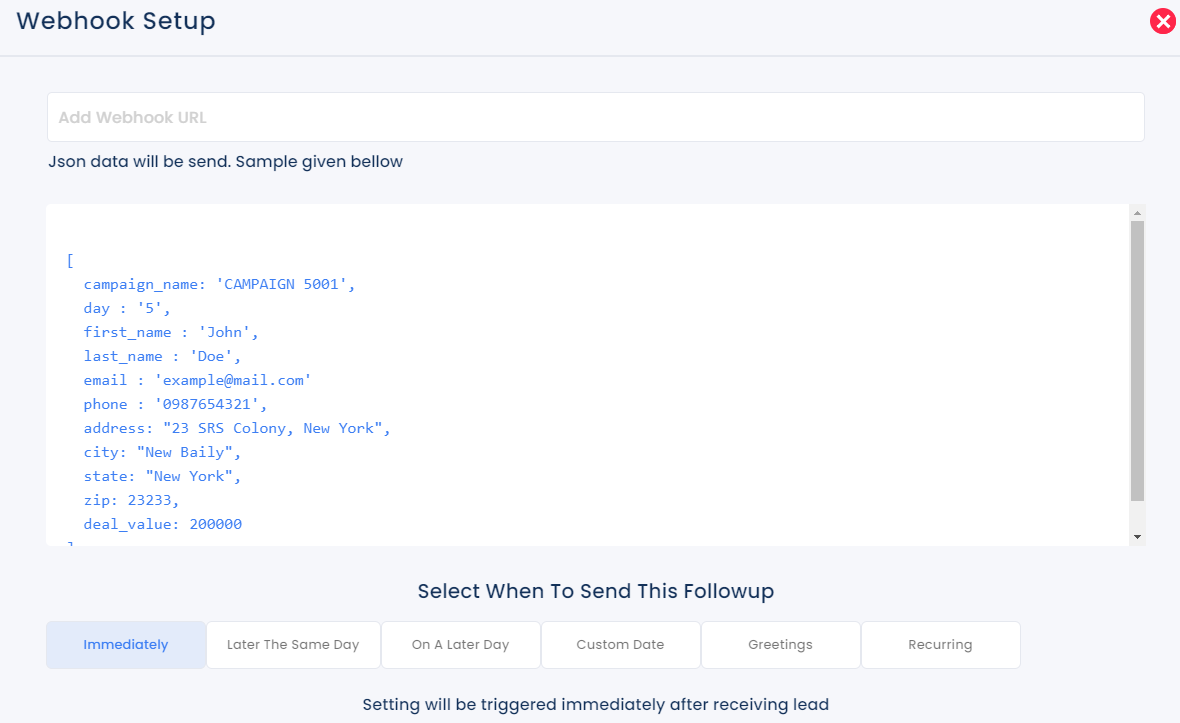 Congratulations you have mastered the campaigns module of Conversion iQ!
The second option under marketing is the campaign templates section. These are system defined campaigns. Currently REN Does not offer any templates under this section. All of our campaigns are fully built out in the regular campaigns section for each of our users!

You can simply disregard the campaign templates section at this time.
The third sub module is known as the Power Dialer! This is currently in super beta but will allow you to create lists of leads you can call through in order.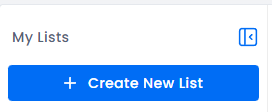 Name your list, select your virtual number and give your list a description: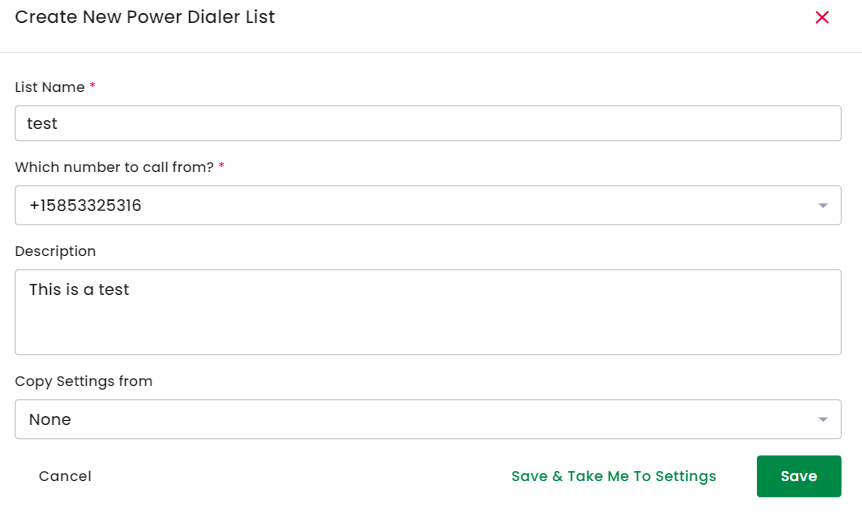 Once your list is created you can select it in your left hand sidebar: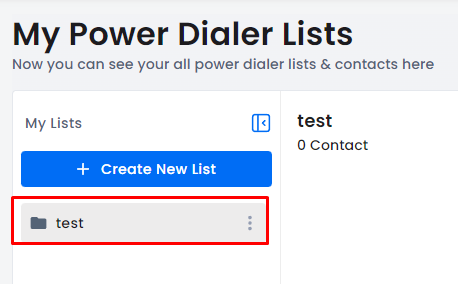 Now you can either add contacts from a contact list in your Conversion IQ or you can import contacts:

You can also adjust your dialer settings by clicking the three dots next to your list name: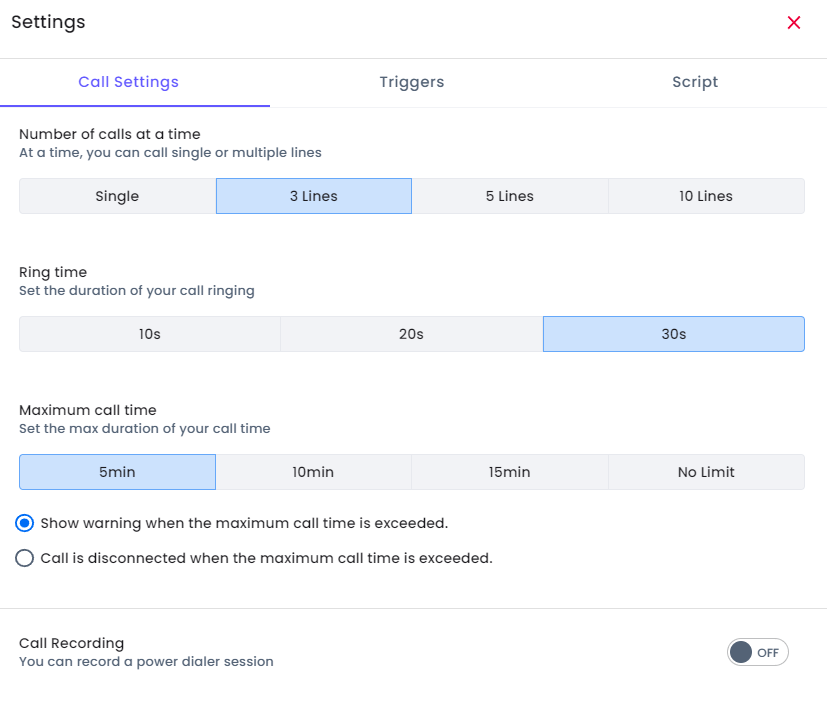 Once your list is set your can select all contacts and click start power dialer:

Congratulations you have mastered use of the power dialer!
Our next sub modules are form builder and multi page form builder!
Start by clicking on the create new form option:

Then give your form a title:

From here you can add fields that you would like your consumer to fill out on this form such as name, email and phone number! Simply drag and drop the fields in order!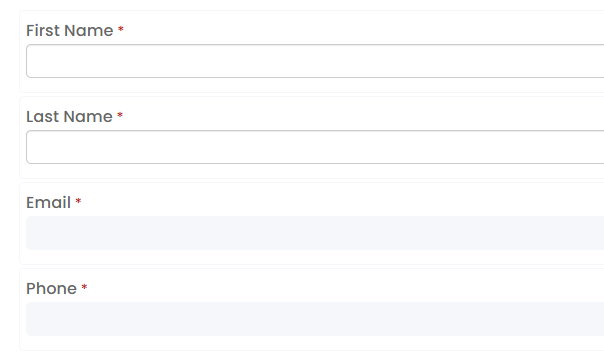 Once your fields are set hit the save form button down below: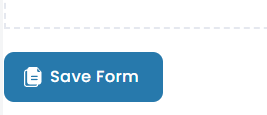 You can edit your form settings by clicking the settings icon in the top right corner:

This will give you the option to add these contacts directly to a campaign, pipeline stage or even send a thank you message!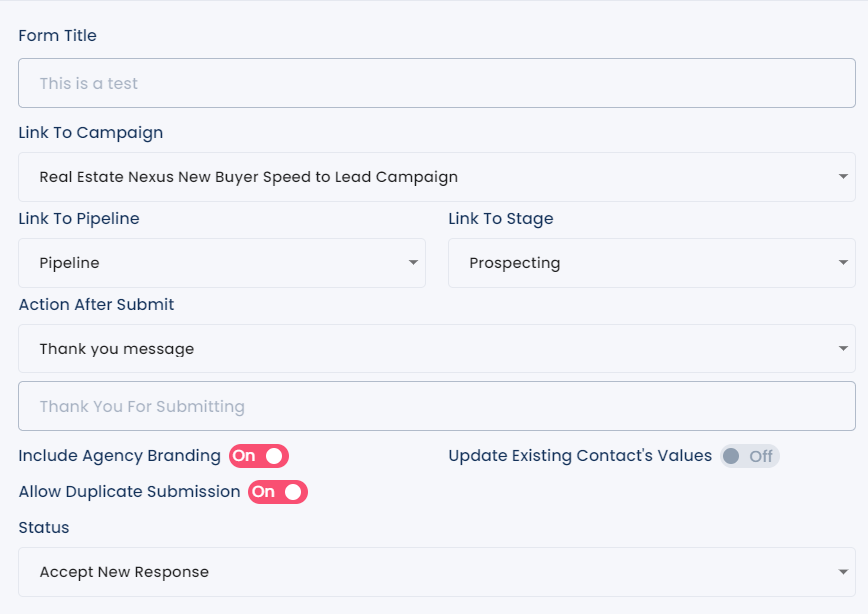 You can also personalize your form by clicking on the form style button:

In this window you can set the width of the form, font size, background and text color as well as customize the submit button:
Lastly you can click the form integrations button to see your form link, embed code and html code:


The Multi page form builder works in a similar way but also gives you additional options such as embedding a video or image, Add custom text to the page or have more than one page!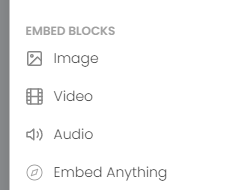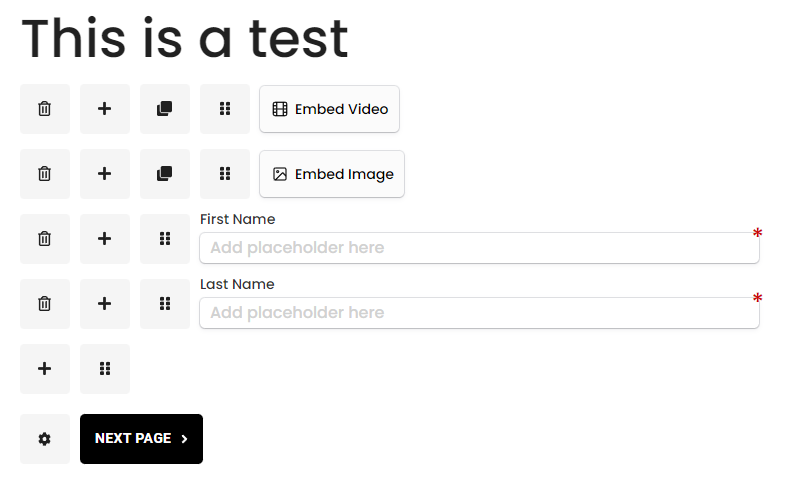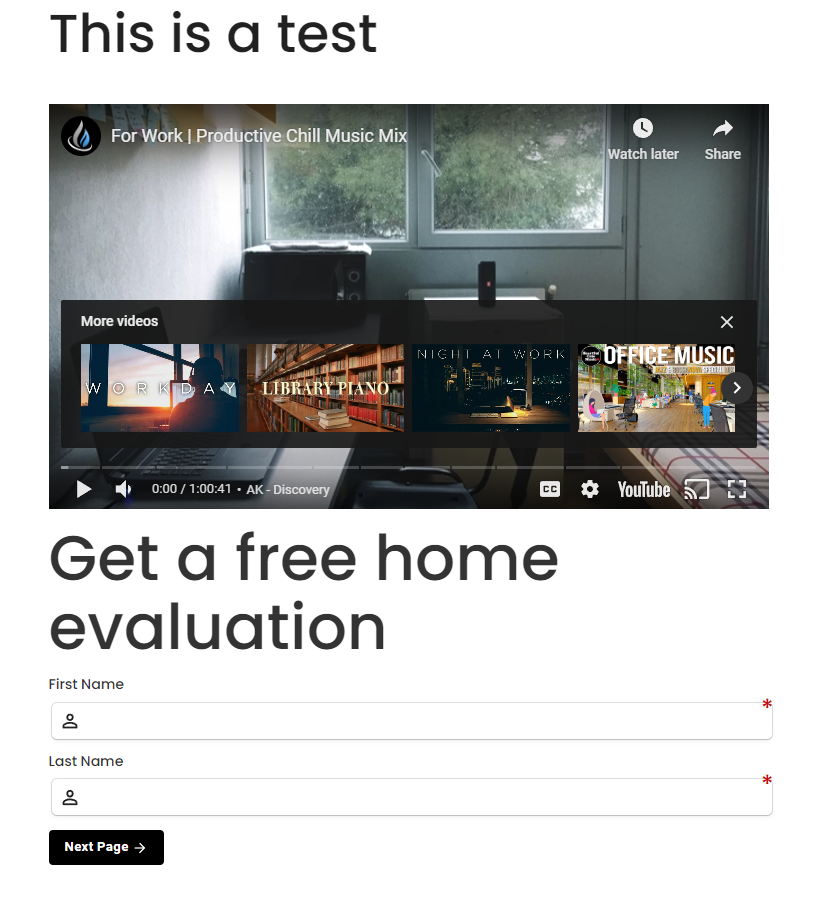 We strongly recommend using these features to build survey funnels for activities like open houses or showings to collect contact information. For opt in pages following our regular sales funnel that can be used with facebook retargeting ads or google ads please contact ren support regarding our funnel builder and Leadsites!
The last sub module of the marketing section is called quick replies! These are quick templates that you can save inside of your system:
To start click the new template button:

Then choose between text, email, video email or voice recording:

Lastly save your template:

Once your template is saved you can use the broadcast feature to send this out in mass: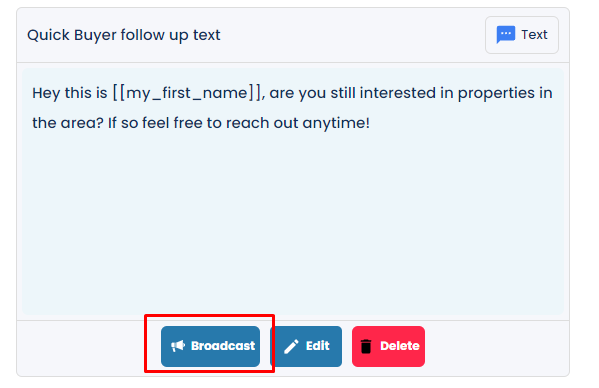 You can also select the option for text ,email or video email inside of the contacts module and load a quick reply:


Congratulations you have mastered the marketing module inside of Conversion iQ!