Welcome to Conversion IQ's inbox module. Here you can see any inbound communications through text or email! You can also edit lead details right from the conversation history!
Let's take a quick look at the functionality of the inbox module.
First Click on the inbox module from the left hand menu bar:
Next we can see our inbox history with filters for All, Unread, Recent, Important and archived conversations: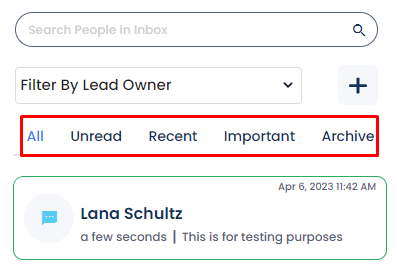 From here we can select a conversation from the history sidebar:
Once we have selected our conversation a new conversation window will appear in the middle of our screen: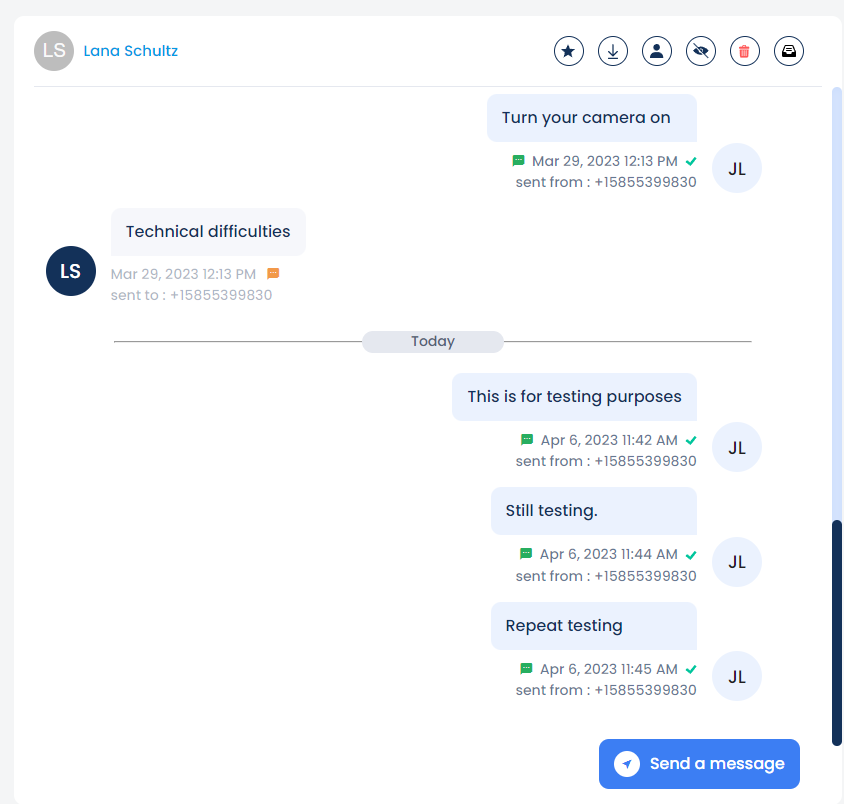 From this window you can continue the conversation by clicking on the send a message button:

Within the send message feature you can send a direct mms text message. You can add personalized fields from the contact details, load a quick reply template or add an image attachment!

You can also send a direct voice message by recording or uploading an audio file:

And lastly you can leave notes on the account for the lead:

You can also mark this conversation as important, export the conversation as a PDF, view the contact full timeline, mark as unread, delete the conversation or add it to the archive by closing the conversation.

The inbox module will also open a right hand sidebar where you can edit specific lead details as follows:
Add collaborators: Are there other team members that you want to have access to the lead's history?
You can add a collaborator by clicking the plus button!

Tags: Add or Remove tags right from the inbox window!

Deals: Is your contact actively looking to buy or sell a home? Edit or Add a deal to track which stage of your pipeline they fall within.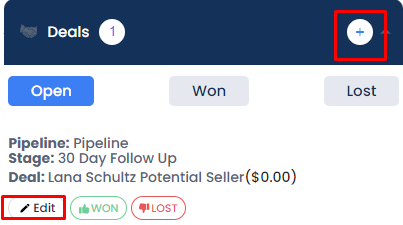 Tasks: Setup reminders for appointments, follow up calls and other actions you may need to take for a specific lead.
Appointments: Setup appointment events that will trigger invitations to the attendee and remind you before the event!

Campaigns: See what campaigns are currently running, or have already ended!

You can also pause or unsubscribe a lead from a campaign as well as start a new campaign!

Notes: After having a conversation with a lead it is important to leave notes that you can go back to at a later date!

Form Entry: See if the lead has filled out any online forms that you generated through Conversion IQ!

Lead Source: View or edit the source that the lead was provided by!